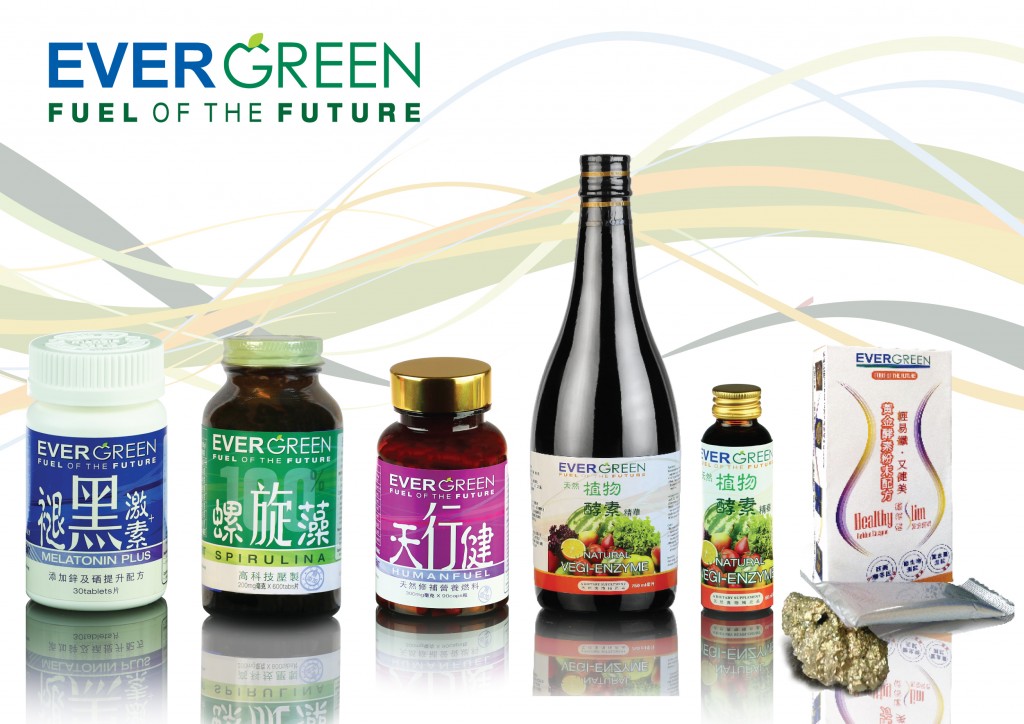 EVERGREEN (ASIA PACIFIC) LIMITED
Founded in 2004, Evergreen is a leading health and nutritional supplements provider in Asia Pacific. Our dietary supplements enable customers to live with a quality and healthy lifestyle.
OUR MISSION
Our goal is to seek for natural health supplements with the highest quality to help customers achieve improvement in health and body strength!
STRINGENT QUALITY CONTROL
Evergreen's commitment to product quality  is clearly demonstrated by its close monitoring on the selection of raw materials, production processes and all the way to product packaging. Its purity and nutritional values are all ensured by stringent quality control. Our three principals of product acquisition strategies dictate the selection of each of our products:
Natural, Pure and Healthy
NATURAL INGREDIENTS WITHOUT ADDITIVES
All Evergreen nutritional supplements are extracted from natural ingredients with no preservatives, pesticides and other additives. It ensures no side effects and adverse reaction after consumption.