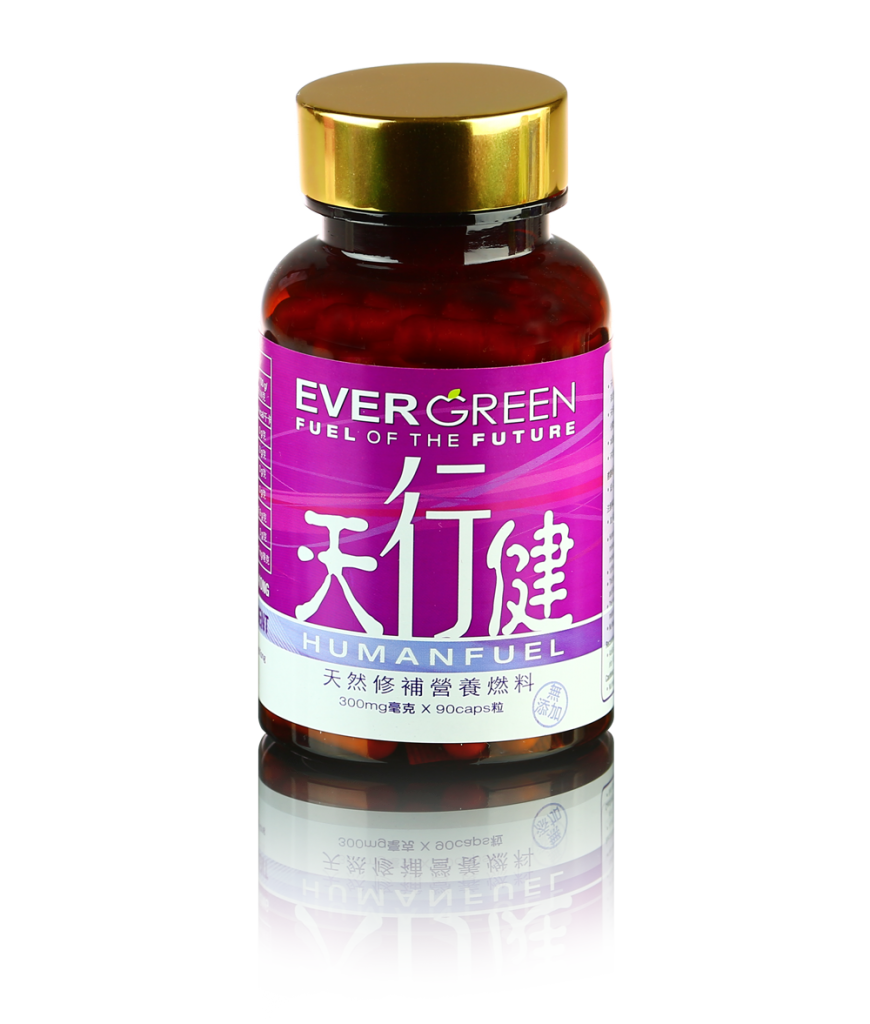 Human Fuel is suitable for individuals who care about nutrition absorption. The natural amino acids and water soluble minerals in Human Fuel are refined from high quality spring water that is rich in minerals of ion form. It is fully absorbable by the human body and free from heavy metals with no additives or preservatives. The ingredients are totally natural and the capsules are made of natural vegetal raw materials.
Bustling and stressful lifestyle unbalances our body's harmony. It becomes apparent with symptoms such as tightened muscles, lack of energy and poor digestion. Proteins are an essential element for producing and repairing human tissues. If our internal organs cannot absorb them sufficiently, this can potentially cause long term diseases. A healthy body can be maintained with enough amino acids and minerals because proteins are made by amino acids. Minerals stimulate the body's metabolism and help to detox toxins efficiently.
Evergreen's Human Fuel is made in Hong Kong. It is enriched with over 50 kinds of amino acids and minerals that the body requires. It contains high concentration of Calcium ion, which is especially good for growing up children and elderly as it helps to strengthen their joints, bones and teeth. Human Fuel also improves the body's ability in nutrition absorption, enhances body strength, boosts immune system, promotes healthy skin and hair, enhances muscle flexibility and prevents muscle cramps.
The Chinese name of Evergreen's Human Fuel, 'Tian Xing Jian', is originated from a phrase in the "Book of Changes" 《易經》: Just like planets orbit in the universe continuously that never run out of energy. One should maintain their health and constantly seek to achieve self­ improvement. This product supplies the body's internal organs with essential nutrition that helps to restore a healthy body, increase metabolic rate and achieve better quality of life.
Each bottle has 90 capsules of 300mg Human Fuel, around one month of supply. It is recommended to separate into 1 – 3 intakes with meals, adult 2 – 6 capsules daily and children 1 – 3 capsules daily.