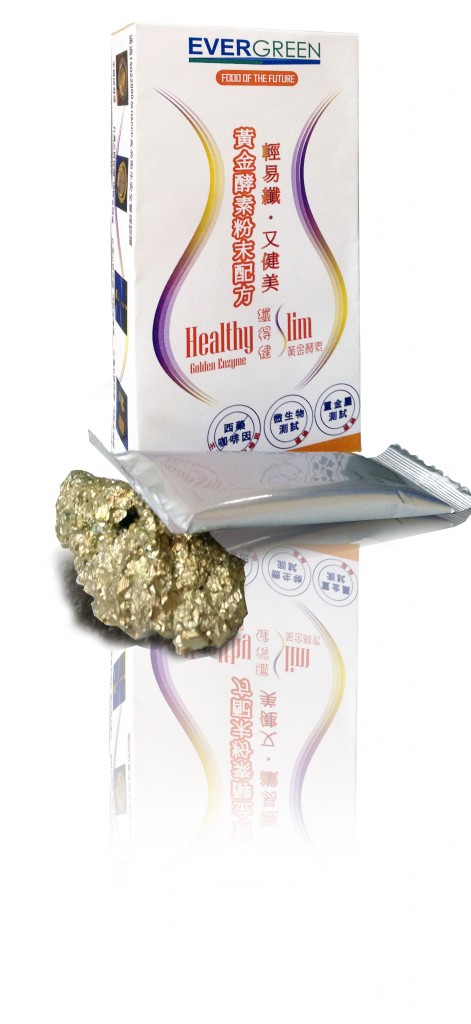 Healthy Slim Golden Enzyme powder is suitable for individuals with excess belly fat. It is an effective, healthy way of slimming and reducing belly fat. It has no side effects and is suitable for long term consumption.
Evergreen's Golden Enzyme powder is made in Taiwan. It contains a formulated combination of fermented fruits and vegetables powder, acacia gum extract from desert plants (rich in fibre and active collagen), active probiotics, magnesium gluconate, oligosaccharide and xylo-oligo-saccharide.xos.
Golden Enzyme powder helps to enhance the fulfilment after meal, detoxify the body through regulation of bowel, boost metabolism, lessen fat absorption, regulate body's leptin level, improve digestion and maintain healthy condition of the digestive system.
Each box contains 7 packs of 5g Golden Enzyme powder. One course of treatment includes four boxes, a month of supply. It is recommended to intake 1-2 packs daily, half an hour before breakfast and/or dinner.  Detoxification can be enhanced by drinking plenty of water. For optimum result, please regulate daily intake of food and do not over consume. Suitable level of exercise is recommended.